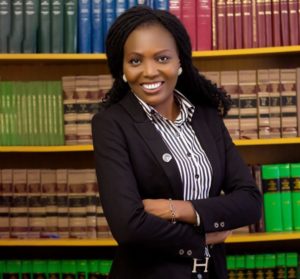 Kemi is a Senior Associate and the Firm's Registrar/Head of Process. She graduated with an LL. B degree from Ekiti State University. She attended the Nigerian Law School after which she was called to the Nigerian Bar.
Kemi is focused and possesses admirable energy for tasks. She oversees the process aspect of the Litigation Department and offers support to content management. Her role as the team member on all fours of litigation process earned her the sobriquet of "the enforcer" in the team. 
Her core areas of practice are Corporate Law/Practice, Property/Investment Law, Intellectual Property Law, Commercial Law, and General Litigation. She is a member of the Nigerian Bar Association.